Parking & Accessibility Find out how and where to park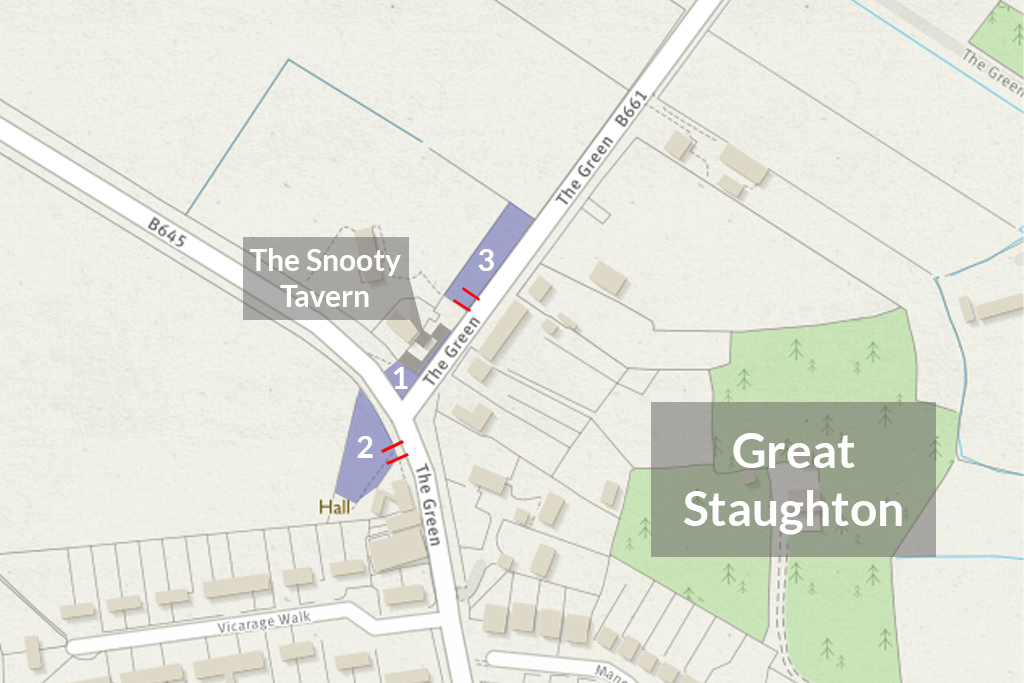 The Snooty Tavern in Great Staughton is on the corner of Kimbolton Road and Green Lane. As our Pub is older than a well-aged wine… Unfortunately it was not built with disabled accessibility in mind. As a result we do not have a toilet with disabled access but are still able to accommodate dining for all patrons. For car parking at The Snooty Tavern, there are 3 options shown on the adjacent map:
For those who have a disability or difficulty walking we recommend parking to the side of the building in Car Park 1. Please book online and request accessible parking and we will ensure that you are accommodated on the day.
If you are able bodied, please park in Car Park 2, so that all patrons can find parking and enjoy a meal at The Snooty. Also be cautious when crossing the main road.
For those with children, we recommend using Car Park 3.